Here's a TexMod package that enhances the quality in the following THUG Pro Levels.
- THPS1 Warehouse
- THPS1 Burnside
- THPS1 Roswell
- THPS2 Hangar
- THPS2 Venice
- THPS3 School CAP Theme
Screenshots: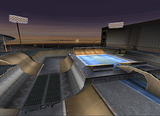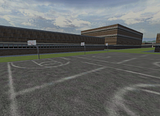 I was inspired
by this
to make another texture mod. Since THUG Pro files can't be modified directly due to validation I had to make this a TexMod package until the developers think this should be implemented in THUG Pro. Instructions are in the Readme file.
Download:
http://www.mediafire.com/download/wx32y ... e_Pack.zip